Overview
Development of ISO21675, the most recent International Standard Method for PFAS in water is described. Then, novel analytical tools for volatile/neutral PFAS in air and water are discussed. A brand-new technology, simultaneous analysis of neutral and ionizable per- and polyfluoroalkyl substances in air is firstly reported in front of audience. This research tool enables the next generation of mass balance analysis of all PFAS in the environment, namely more than five thousand chemicals. Heart of lecture is "how important QAQC for PFAS analysis". Sensitivity of "1 pg/L" with 10%RSD and "1 ng/L" with 50%RSD are completely different world. Which do you choose?
By watching this presentation you will learn about:
The history and advantage of ISO21675
Simultaneous analysis of neutral and ionizable per- and polyfluoroalkyl substances in air
Quality assurance and quality control of solid phase extraction for PFAS in water and novel analytical techniques for PFAS analysis
Presenter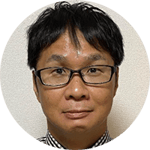 Dr Nobuyoshi Yamashita is a Chief Senior Research Scientist at the Research Institute for Environmental Management, National Institute of Advanced Industrial Science and Technology (AIST), Japan. He joined the National Institute for Resources and Environment, Agency for Industrial Science and Technology (current AIST) in 1992, has been involved in the development of new technologies and their applications to hazardous chemicals in the environmental analytical chemistry field. Has supervised various test and researches on international quality control to improve the reliability of analytical chemistry technologies both Japan and overseas, as well as being various standardizing committee member and TC147/SC2/WG56 convener (2005-2015). Also contributed to the councils of chemical substance management policy such as the member of "New POPs Review Committee" in relation to the Stockholm Convention. ISO (International Organization of Standard) National Award in the Ministry of Economy, Trade and Industry, Japan (2015). Three publications with the Highly Cited Author Award from 2005 to 2011. (Citation Index: 451).
In addition, you'll be able to watch the following on-demand presentations...

Latest Regulations & Standards on PFAS Testing in the Materials Industry
Dr Yuhong Chen (Global Materials Segment, Applied Markets, Agilent Technologies)




Sampling and Analysis of Volatile PFAS in Air by TD-GC-MS
Carlos Gil (Business Development Manager, Markes International GmbH)



Streamlined PFAS Annotation and Visualization with FluoroMatch Flow and Visualizer
Stephen Baumann (Application Applied Segment Manager, Agilent Technologies)



Using Thermal Desorption and GC-MS/MS for the Analysis of PFAS Compounds in Air for Improved Detectability & Reliability
Kurt Thaxton (Gerstel)
As well as download the following educational assets...
Your Guide to Targeted Quantification & Screening of PFAS Compounds in Environmental Matrices




Get your lab up to speed for PFAS analysis with the Agilent start-to-finish drinking and surface water eMethod



Customer Testimonial: Watch How Sanexen Environmental Services Meets Client Needs for PFAS Testing



Get Ahead and Stay Ahead with Comprehensive Workflows for Extraction, Screening, Quantification, and Reporting of PFAS in Water Samples



Meet the Challenges of PFAS Soil Testing in an Evolving Regulatory Framework With Start-to-Finish Workflows
sponsored by: