Overview
As regulatory action on PFAS contamination and exposure expands globally, contract labs providing the necessary analyses face a challenging technical and business environment. Within the USA, there are very few standardized methods covering what are a wide variety of environmental and commercial matrices, with refinements and new methods rapidly being introduced to expand applicability and improve resultant data. New client investigations – driven by current, proposed, or expected regulations – drive technical innovation and lead to new commercial opportunities for contract labs. Maintaining a focus on technical quality and compliance while managing a wide range of applications and expectations, Pace strives to provide a portfolio of valuable product offerings to a rapidly evolving marketplace.
By watching this presentation you will learn about:
The rapidly evolving landscape of standardized PFAS test methods.
Challenges in a commercial (i.e., production) laboratory, and how operational and technical systems are implemented to overcome them.
Presenter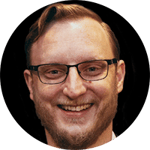 Stephen Somerville (Technical Director – PFAS, Pace Analytical)
As Technical Director – PFAS, Mr Somerville is responsible for the technical oversight of all the PFAS analysis operations within Pace's nationwide network of environmental testing laboratories, including 6 PFAS centers of excellence. Mr. Somerville guides the development and implementation of both routine and customized analytical approaches throughout the network. Mr. Somerville is charged with leading efforts toward improving, standardizing, and expanding PFAS analytical services within each PFAS laboratory, as well as providing technical advice to sales, marketing, quality/compliance, project management and analytical teams within Pace.

In addition, you'll be able to watch the following on-demand presentations...

Latest Regulations & Standards on PFAS Testing in the Materials Industry
Dr Yuhong Chen (Global Materials Segment, Applied Markets, Agilent Technologies)




Sampling and Analysis of Volatile PFAS in Air by TD-GC-MS
Carlos Gil (Business Development Manager, Markes International GmbH)



Streamlined PFAS Annotation and Visualization with FluoroMatch Flow and Visualizer
Stephen Baumann (Application Applied Segment Manager, Agilent Technologies)



Using Thermal Desorption and GC-MS/MS for the Analysis of PFAS Compounds in Air for Improved Detectability & Reliability
Kurt Thaxton (Gerstel)
As well as download the following educational assets...
Your Guide to Targeted Quantification & Screening of PFAS Compounds in Environmental Matrices




Get your lab up to speed for PFAS analysis with the Agilent start-to-finish drinking and surface water eMethod



Customer Testimonial: Watch How Sanexen Environmental Services Meets Client Needs for PFAS Testing



Get Ahead and Stay Ahead with Comprehensive Workflows for Extraction, Screening, Quantification, and Reporting of PFAS in Water Samples



Meet the Challenges of PFAS Soil Testing in an Evolving Regulatory Framework With Start-to-Finish Workflows
sponsored by: