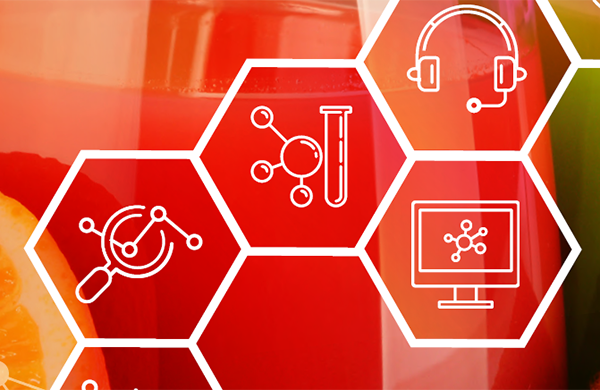 eBook Overview
The role of food testing laboratories has never been more critical. Safety, authenticity, and quality are major concerns to consumers, governments, and food producers. Inside this eBook you will find a compilation of Waters' scientists' latest application notes, which support the development and implementation of new testing methods and technologies for the reliable analysis of sugars, sugar substitutes, vitamins, amino acids, and organic acids.
What's included?
In the eBook you'll find sections with application notes relating to...
Sugar substitutes
Sugars
Vitamins
Organic acids
Amino acids
To download your personal copy of the eBook complete the form to the right of this page.
Plus access the bonus content...
Case Study
Liquid Handling Automation System Streamlines Sample Preparation for Nutritional Analysis
Learn how a leading provider of nutritional testing services replaced manual sample preparation processes with automated liquid handling, which eliminated time-consuming, potentially error-prone steps and gained up to an hour per day in analyst work time.
.

On-demand Webinar
Updating your HPLC Method for Amino Acid Analysis to Save Time Compared to Traditional HPLC
This webinar discusses considerations for adaptation and optimization of an amino acid pre-column derivatization method from UPLC™ to HPLC/UHPLC. Learn how to shorten run times using a new amino analysis column versus traditional HPLC methods, and accurately separate, identify, and quantify amino acids in foods, feed, and protein hydrolysates with Waters AccQ·Tag™ Ultra kits.



eBook
An Overview of Multi-residue Pesticide Testing
Extensive global regulations, varying chemical properties, and complex sample types make pesticide testing challenging. This eBook provides a background on multiresidue pesticide testing, an overview of sample preparation techniques, and discusses how LC and GC-MS/MS technologies enable robust, reproducible, and low-level detection in the most challenging samples.



Application Note
Detection of Anionic Polar Pesticides in Food Samples Using the Xevo™ TQ Absolute with Sub µg/kg Limits of Quantification
The demand for lower limits of quantitation for anionic polar pesticides continues to challenge scientists. The development of the Quick Polar Pesticides (QuPPE) method and HILIC separations made low level detection of highly polar pesticides possible. Learn about how Waters' scientists took this method one step further with the new Xevo TQ Absolute, resulting in significantly lower limits of quantification in vegetables and cereals.
.
Sponsor: