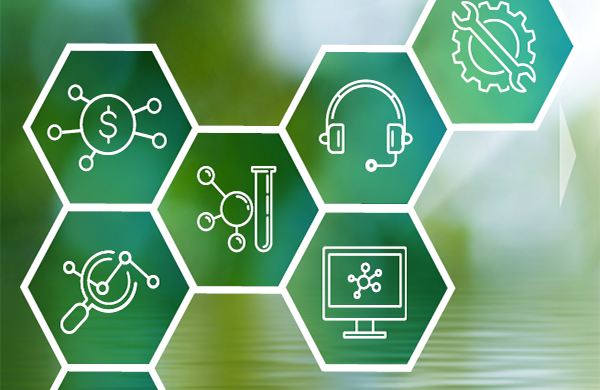 eBook Overview
The role of food safety, environmental protection and drinking water quality control laboratories has never been more critical. Pollution, safety, sustainability and quality are of major concern to the public, governments, food industry and water companies.

Inside this eBook you will find a compilation of Waters' scientists' latest application notes, supporting the development and implementation of new testing methods and technologies for the analysis of PFAS in water, environmental samples, food, and biological fluids.
What's included?
In the eBook you'll find sections with application notes relating to...
Environmental Samples
Drinking Water
Biological Fluids
Food
To download your personal copy of the eBook complete the form to the right of this page.
Plus access the bonus content...

Case Study
Adapting to Challenging PFAS Analysis with Focused Analytical Workflow Solutions
Learn how a leading commercial environmental testing lab leads the industry in PFAS analysis using Waters PFAS specific solutions, including ultra-performance liquid chromatography coupled to tandem mass spectrometry instrumentation.

Brochure
PFAS Analysis Solutions
In 2023, the US EPA will conduct the UCMR5 drinking water supply survey which includes 29 PFAS chemicals. Find out how Waters is ready to support your PFAS in water testing with Solid Phase Extraction(SPE) cartridges suited for US EPA methods 533 and 537.1, along with its complete analytical workflow from sample preparation to tandem mass spectrometry analysis.

Presentation
The Future of PFAS Analysis: What Advances are We Making in LC-MS/MS?
by Kari Organtini, PhD, Principal Scientist for Food and Environmental Applications, Waters Corporation
Learn how to achieve lower limits of quantitation for challenging negative ionizing PFAS chemicals, and how to improve separations for ultra-short chain versions by employing the Xevo TQ-Absolute tandem mass spectrometer with the Waters Premier line of chromatography products.

Application Note
Improved Sensitivity for the Detection of Per- and Polyfluorinated Alkyl Substances in Environmental Water Samples Using a Direct Injection Approach on Xevo™ TQ Absolute
See this application for quantifying PFAS in environmental water samples using a direct injection approach with analysis on the Xevo TQ Absolute. Increase sensitivity with minimal and rapid sample preparation using a dilute and shoot approach to increase laboratory throughput, while also reducing potential sources of sample contamination.
Sponsor: